"

A melodic black/death journey beyond the gates of hell"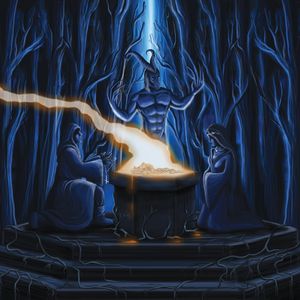 there is a story about The altar of whispers.
These whispers have been with us since times immemorial. Gnawing at us.
Our inner demons, we call them. They keep us trapped in this maze we call life.
They obscure the exit, engulfing us with a shroud of darkness and claiming our souls.
They shatter our dreams by creating self-doubt.
Overwhelmed by nightmares and regrets, we are unable to move on.
The whispers are tethered to our souls. 
How can we break these chains?
Remembering our past is the only avenue.
Join us in our struggle against these whispers.
Lest we forget..
fovitron - altar of whispers
ALTAR OF WHISPERS
Fovitron
0:00/3:19

0:00/6:43

0:00/7:23

0:00/7:43

0:00/6:28

0:00/7:37

0:00/8:51

0:00/7:24

0:00/5:11